Upcoming Events
There are no upcoming events at this time.
Phone List
Rectory office hours are Monday through Friday, 8 AM to 4 PM.
Call 732-449-6364
Fax number 732-449-1646
Click Directory for list of clergy and staff office extensions, emails or cellphone numbers
2019 Holy Days of Obligation for Diocese of Trenton, New Jersey
All Sundays are obligatory for the faithful to participate in the Mass.
Here are the remaining Holy Days of Obligation for this year:
Thursday, August 15, 2019 Assumption of the Blessed Virgin Mary
Friday, November 1, 2019 All Saints' Day
Monday, December 9, 2019 The Immaculate Conception of The Blessed Virgin Mary
Wednesday, December 25, 2019 Christmas
Mass and Confession Times
Sunday Masses
Saturday at 4:30 PM
Sacrament of Reconciliation at 3:30 PM to 4:15 PM
Sunday at 8 AM, 10 AM and 12 Noon
Spanish Mass at 5 PM
Sacrament of Reconciliation at 4 PM to 4:45 PM
Daily Masses (Holy Rosary and Divine Mercy chaplet after Daily Masses)
Monday-Friday at 7:30 AM and 11 AM
Tuesday at 6 PM (Spanish)
Saturday at 7:30 AM (No 11 AM)
Sacrament of Reconciliation on Thursdays after both Masses
Check bulletin for Mass times for Holy Days
Our Promise to Protect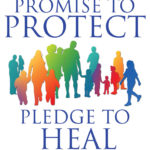 The Diocese of Trenton is committed to the initiatives outlined in the U.S. Bishop's Charter for the Protection of Children and Young People in regard to the reporting and investigation of sexual abuse allegations involving minors. If you have been sexually abused as a minor by a member of the clergy or anyone representing the Catholic Church, or if you know of someone who was, you can report that abuse through the diocesan Abuse Hotline: 1-888-296-2965 or via e-mail at abuseline@dioceseoftrenton.org. The Diocese of Trenton reports any allegations of sexual abuse to the appropriate law enforcement agencies. Anyone with an allegation is also encouraged to provide that information to local law enforcement authorities.
NUESTRA PROMESA DE PROTEGER
La Diocesis de Trenton se compromete a las iniciativas resumidas en Ia Carta Estatuita de los Obispos Catolicos Estadounidenses para Ia Proteccion de Nines y J6venes acerca de reportar e investigar alegaciones de abuse sexual involucrando a menores de edad. Si usted fue abusado cuando era menor de edad por un miembro del clero o de cualquier persona representando a Ia Iglesia Catolica, o si conoce a alguien quien fue abusado, se puede reportar ese abuse usando Ia Unea Diocesana Directa del Abuse: 1-888·296-2965 o por correo electronico al abuseline@dioceseoftrenton.org. La Diocesis de Trenton reporta cualquier alegacion de abuse sexual segun Ia agencia de seguridad adecuada. Animamos que cualquier persona con alegaciones sobre algun abuse provea esa informacion a su agencia policial local.